Men understand that their body physique is typically a result of their daily physical activities, daily diets, and metabolism. Any combination of the latest three can be an element as to how you figure out, how to gain or lose weight at your discretion.
However, with the maintenance and recognition of gaining/losing/maintaining a specific body type is all up to you. Some men are just naturally skinny, which can be a result of their daily activities or simply having a high metabolism.
At the end of the day, being able to purchase clothes that are not baggy and fit you comfortably is the goal that we are looking to help you achieve here. Dressing yourself as a skinny guy is not going to be this hard and intricate process.
Nonetheless, there are a few tips and helpful advice that we can pass along the way. In this article we are going to cover a variety of shirts and pants options in addition to what you should look for in each selection respectively.
Fashion Clothes for Skinny Guys​
Shirt
Shirts are a little simpler to approach than pants (which we will address later on). Choosing a shirt whether it is a long sleeve or t-shirt is all about conforming to how loose or tight you want them to be.
Shirts come in the standard sizes between small and extra large levels respectively. In your case, unless you are a fairly tall man, the highest you will probably go is extra large due to the length of coverage.
Here are a few long sleeve and short sleeve options available for you.
(The Go-to Casual and Business Long Sleeve Shirt) Vincenzo Boretti Men's Shirt Body Fit
Vicenzo Boretti has created a comfy and stylish button down shirt perfect for men with a skinny body type.
The shirt size is a combination of cotton, polyamide, and spandex material with adjustable sleeve cuffs. With its crease-resistant element, you don't have to worry about the shirt looking or feeling too loose at all.
This shirt is suitable for casual wear and professional settings, which is great versatile option to have in your closet.
(Men Who Like Urban Style Attire) What Lees Mens Urban Casual Basic Short Sleeve Golf Polo Shirts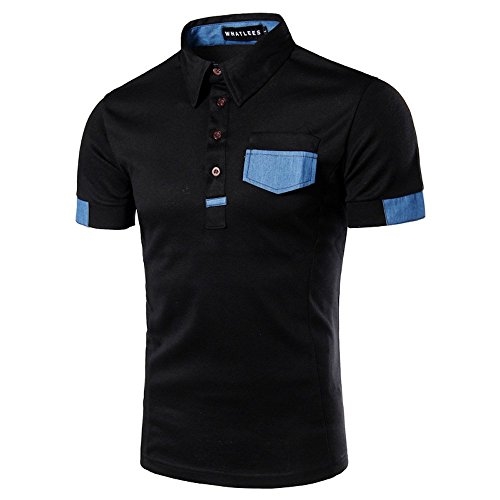 This casual urban style short sleeve golf polo by What Lees is a clothing option that men with skinny body types have loved.
With its simplistic aesthetic, yet eye catching design men have found this to not only be great just because of their own preferences, but to others as well with a plethora of compliments.
The sizes range between extra small and extra large. If you are looking to diversify your closet, this polo comes in a wide variety of colors.
(The Versatile Shirt for Any Setting) Nearkin Adorable Mens Roll-Up Sleeve Design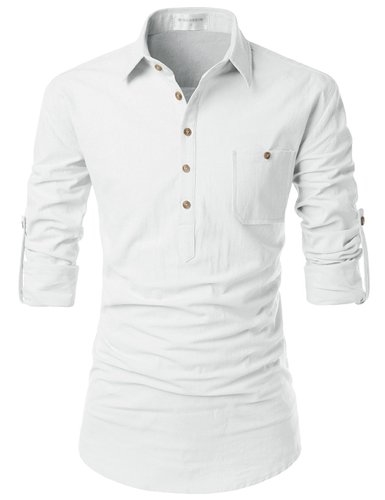 Men have enjoyed the new trend of roll-up sleeve shirts within this generation.
As we all know, the weather can change from sunny and beautiful to rainy and cloudy quickly. Keeping that in mind, this Nearkin casual cotton shirt serves as a dual short and long sleeve shirt at your discretion.
Created from 100% cotton, it is highly comfortable to wear on a daily basis in addition to keeping clean on a long term standing.
Whatless Men's Slim Long Sleeve Print Casual Button Dress Shirt With Pocket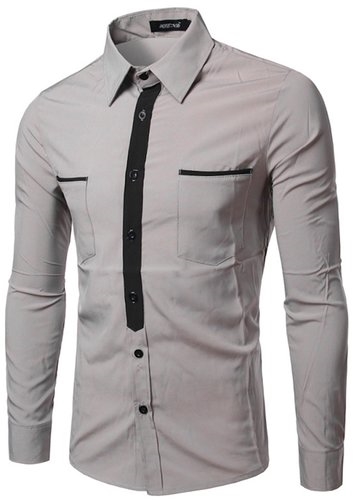 Whatlees is known for their unique style in shirts (hence why we have featured them twice now). T
his long sleeve slim shirt is absolutely stunning and fitting for the men who want to show their confidence through their appearance.
Men whom have no problem with wearing bold colors, this long sleeve print shirt (mimicking a skinny tie) comes in gray, white, red, and green.
(Modern Day Men Who Like Retro Style) Slim Chest Two Pocket Vintage Washing Denim Long Sleeve Stretch Shirts
Men in this current era understand that the past generation's style is pretty eccentric and cool.
Denim is a clothing style that was more popular back in the 70s, 80s, and 90s. This slim chest long sleeve denim shirt depicts a man that has an eccentric and contemporary fashion style.
TheLees (fashion designer) offers this shirt in a variety of colors including light blue, black, dark blue, light blue, and medium blue.
Pants and Shorts
As stated earlier, pants are a little more difficult when it comes to your body type… but not that difficult.
The trend of fitted/slim jeans has made a pretty great impact on the options men have to choose from today. While some men may like their shorts/jeans to have a little bit of wiggle room, when you have a skinny body type, you can play around with form fitting jeans at your discretion.
Choosing skinny/slim/fit jeans is almost like an art form (metaphorically and sarcastically speaking of course). The waist and length ratios have to be exactly what you want them to be, all while still being comfortable overall (including your personal area).
The following list includes a variety of options from both jeans and shorts that you can wear on a daily basis.
Dickies Men's Skinny Fit Straight-Fit Work Pant
Dickies is a tried and true brand that has evolved with the times for decades.
These straight-fit jeans by them are one of their most popular options amongst men.
What makes these jeans unique is their stain-release fabric, which not only allows for you to get the fitted style you desire, but also gives you the feeling of free movement without hesitation.
(Fitted Jeans for the Professional Area) Lee Uniforms Men's Skinny Leg 5 Pocket Pant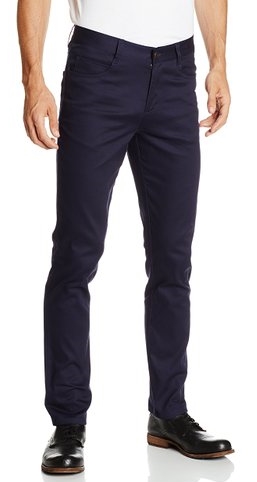 Lee Uniforms have their own niche when it comes to providing fitted pants for skinny men.
Made from 100% cotton material, these pants have two scoop pockets that also have individual coin pockets as well.
The waist sizes range from 28 to 42 and the leg/length size range between 30 and 34 (just to give you an idea of what you are working with).
These work pants are available in khaki, black, grey, and navy colors.
(Men with a Rustic/Rugged Fashion Style) Moonwalk Men's Skinny Slim Denim Washed Hip Hop Ripped Biker Jeans Pants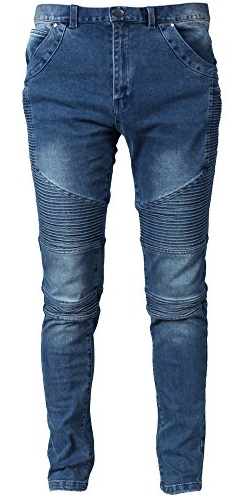 These slim jeans are fitting for men that have a more rugged fashion style than suttle.
The aesthetics with every color option (blue, dark grey, dark blue, white, grey, and light grey) boasts an intricate combination of distressed, ripped and vintage design.
Levi's Men's 550 Short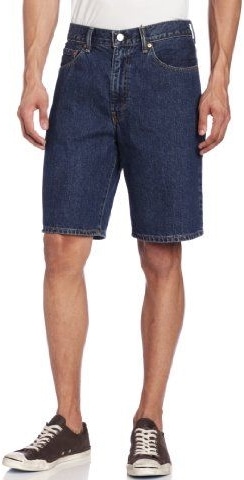 Levi's is a popular brand that men have recommended and trusted for decades now.
What makes their brand overall (and these shorts in specific) beneficial is their ability to be top notch quality on a consistent basis.
These 550 shorts are available in a variety of colors such as dark/light/medium stonewash and black.
DC Men's Skinny Slim Short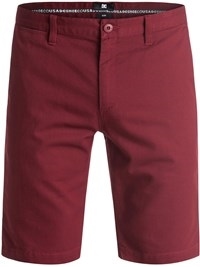 When the weather is warm, men tend to say to themselves "hey, time to let the legs breath!"
These slim shorts come in three subtle colors (black, blue, and red) and are fitting for everyday casual wear. There are small front coin.
Conclusion
As you can see, this was not as a hard of a process that you may have thought right? All because you have a skinny body type does not mean that you have to feel uncomfortable in the clothes that you wear.
In the same token you do not have to lose your sense of personal style just because of your body type either. Having a skinny body is a great thing and something you should not ever be ashamed of. Embrace it and don't forget to have fun as you fill up your closet full of clothes!