Autumn has long gone now, and the icy cold months of winter are well on their way. You might think it's a little excessive, having one watch for winter and one for summer. However, the different seasons might mean that you want a watch with a different purpose. Say you're going to do some winter sports this holiday season, maybe skiing, this could well mean that you are looking for a waterproof watch. 
In theory, you don't need two different watches for the different seasons. However, it is sometimes nice to have that option so you can change it up in the winter. Here are some of our favourites, all of which contain features that are perfect for the colder months.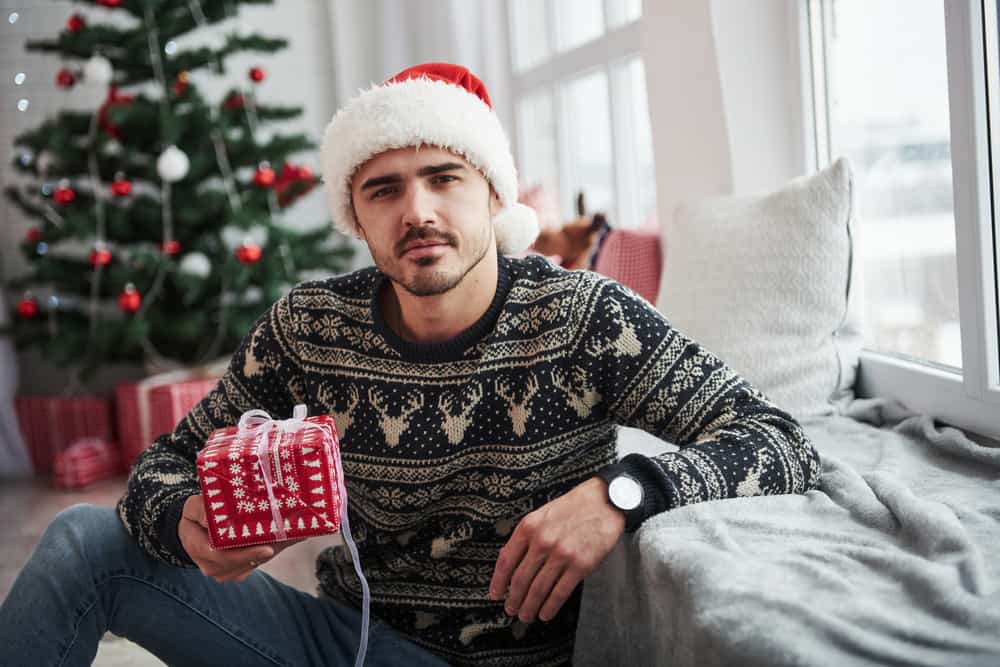 Breitling Emergency
This is an extremely clever watch, as it's a watch that can serve as a location beacon for search and rescue units if you do ever find yourself in that kind of situation. The Breitling Emergency watch was first created in 1995 for the use of pilots and passengers. This watch can produce a frequency of 121.5MHz and this can be picked up from as far as 103 miles away by the emergency services. To do this, the watch has a built-in transmitter, antenna system and a rechargeable battery. Not only this, but the Emergency watch also contains features such as an alarm, countdown timer and calendar – making this the perfect watch for someone who wants a lot of tools within their timepiece.  
Rolex Explorer
As the name suggests, this Rolex watch is manufactured for the primary purpose of being taken on an exploration adventure. Rolex actually gave watches to the expedition team that were climbing Mount Everest in 1953 to help them with their journey. In honour of this adventure, the Rolex Explorer was born. The current size of this watch is 39mm, which is extremely close to the original design that was drawn up in 1953. 
Tudor North Flag
The Tudor North Flag is a watch that is slightly less well-known, compared to their Black Bay. Saying that, the North Flag was created in 2015 as a nod to the British North Greenland Exhibition in 1952. The North Flag unusually features an in-house movement, the Tudor Calibre MT5621. Now the watch has a round and steel case and a yellow power reserve indicator. 
Audemars Piguet Royal Oak
This watch is one of the most coveted watches in the world, and their new green Royal Oak is only going to add to that. The Swiss watch brand has released five new Royal Oaks with green dials, which includes a platinum Jumbo Extra-Thin and three tourbillons. It seems as if the Jumbo Extra-Thin watch will become a collector's item after Audemars Piguet hinted that this model is likely to be replaced in the near future. So, if you are looking for an investment timepiece, this might be the new watch for you. The dial is emerald green and has a slight gradient to it which means that the colour darkens towards the edges. The Royal Oak is not labelled as unisex, however, because this watch has a 39mm case size, it would be small enough to fit on a ladies wrist too. 
Omega Seamaster Planet Ocean Chronometer GMT
Omega is a pretty famous brand when it comes to the world of watches, and that means they can create a great winter watch too. This watch is completely weather resistant, has a rotating bezel and magnetic properties. Arguably the most defining feature of the Seamaster Planet Ocean Chronometer is the fact that it is water-resistant down to 2,000 feet. A lot of other competitors struggle to make their watches this water-resistant. 
Matching your watches to your winter clothes
Make sure that your winter watches match your winter clothes. If you're wearing thicker clothes, you might want a larger watch to make sure that it doesn't get lost under your sleeve. Alternatively, you may find that you want a dressier watch for winter. After all, Christmas party season is nearly here, and that will mean you'll have to dress up a little more. Whatever your taste, make sure that you choose a watch that matches it.